Drayer Physical Therapy
"Meet & Greet"
27 MAY 2015
Memorial Ride for fallen Marine
24 MAY 2015
Drayer Physical Therapy
"Meet & Greet"
03 AUG 2015



Vineyard & Brewery at
Hershey Event 
21 AUG 2015
ACORN BBQ 
03 SEPT 2015






5th Annual
CVMA 22-5 Ride
Warriors 3rd Annual ride for



Escort for Korean War POW/MIA/KIA CPL Martin King, comes home to his final resting place Fort Indiantown Gap National Cemetery
CVMA 22-5 2nd Annual Halloween Party



Fort Indiantown Gap cemetary 12 DEC 2015
Pennsylvania Wreaths Across America Ceremony conducted in the main Capitol Rotunda on 9 Dec 2015
ManorCare Christmas gift to 21 Vets 23 DEC 2015



CPL Ken Stuck's return home from Korea to his final resting place
Honoring Veterans Weekend 13-15 May 2016
Medal of Honor statue escort to Philadelphia, PA 22 April 2016



Straws & Stripes Event Vineyard & Brewery at Hershey 09 July 2016
CVMA Chapter 22-9 benefit ride

​17 Sept 2016

WriteFace event ride 13 AUG 2016




Mark Fiddler Benefit Ride

01 OCT 2016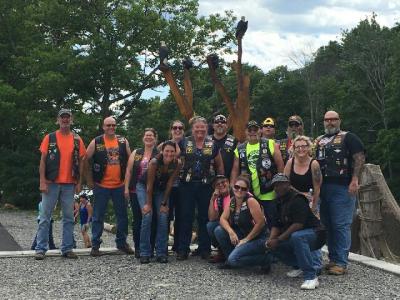 Chapter 22-1 Sanctioned event 23-24 July 2016

Wreaths Across America at Fort Indiantown Gap, Annville, PA
CVMA 22-4, 22-5, 22-8 Meet & Greet 09 Oct 2016


Presenting CPL Tim Donley, one of Pa's local heros, a CVMA coin. Due to 22-5's hard work and dedication this year, we were able to donate $1500 towards the fund for Tim's new Smart Home!
Vets Helping Vets!
Thanks to David Rider for organizing this amazing event!
 AUG 2015
Middle East Conflicts Memorial Wall
Marseilles, Illinois
CVMA

2015 Rolling Thunder in Washington DC